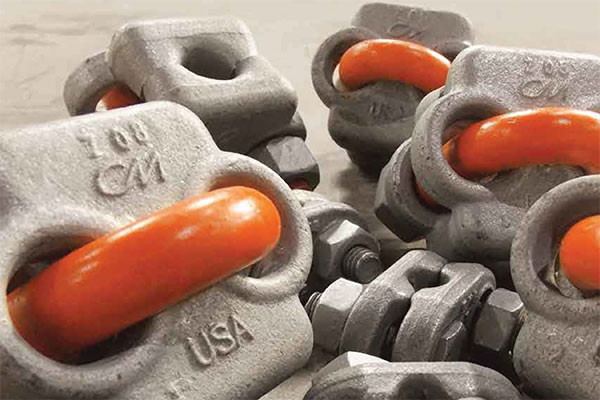 RINGS & LINKS OVERVIEW
While alloy steel rings and links may be used individually for lifting and rigging applications, they are used most frequently as components of a sling. Rings and links are sized for use with Grade 80 or Grade 100 chain and enable the user to construct a balanced sling system for lifting and rigging. We offer a variety of rings and links suitable for overhead and non-overhead lifting applications, explained in detail below.
OVERHEAD LIFTING RINGS & LINKS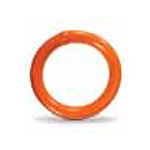 MASTER RINGS
Master Rings are an important part of most rigging applications and can be used universally because of their round configuration.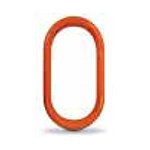 OBLONG MASTER LINKS
Featuring an optimum design for sling construction, Oblong Master Links have a greater capacity when compared with master rings of the same size be-cause of their smaller width. Oblong master links' oval shape is also ideal for use with crane
hooks, since the depth of a crane hook is normally greater than the width.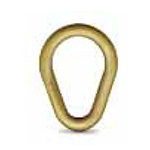 PEAR-SHAPED MASTER LINKS
These links may be used for the same applications as oblong master links, but their design is not optimum for multiple branch slings and, in some cases, may interfere with the crane hook.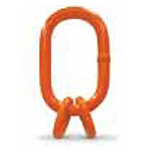 OBLONG MASTER LINK SUB-ASSEMBLIES
Designed primarily for constructing slings with multiple branches, Oblong Master Link Sub-Assemblies allow you to construct a sling using mechanical couplers between the welded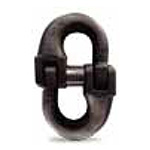 HAMMERLOK® COUPLING LINKS
Constructed of drop forged alloy steel and used primarily in the construction of overhead lifting slings. Specifically used for connecting the chain branches to the master link and to the hook attachments. Dual-rated Hammerloks® meet the strength levels of Grade 80 and 100. Must be matched to the chain size. Not to be used for repair or splicing of the chain.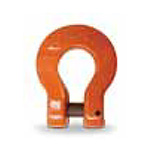 OMEGALOKS
CM Omegaloks offer an alternative to the CM Hammerlok® as a mechanical coupler. The load and retain pin design is similar to the trademarked Clevlok® connectors. Omegaloks are designed to be used in conjunction with ML Series Master Links and are 100% proof tested. They can also be field installed.
MASTER LINK WITH & WITHOUT FLATS
WIDE BODY SUB-ASSEMBLY WITH FLATS
สอบถามข้อมูลเพิ่มเติมได้ที่
02-885-7870, 081-617-3114
Email: khum_tong@yahoo.com